Click here for the original.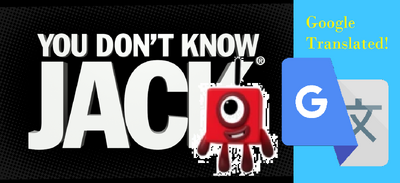 Start!
A: Why do I look like an old man?
II: (reduced by W) AAAAAAAAAAAAAAAHHHHHHHHHHH
Three: I think Six is a robot ...
Six: I am a robot and I love you. (I realized I was stuck on the train) Help! Help!
A: I will save you!
Seven: (eight shots)
Eight: Oh! What is it? Wait, where are these four?
V: He's dead.
Eight: What do you mean?
Five: hit your head.
New: Oh! I know where he is now. I saw his body somewhere in the water.
X: I realized that I was only one person and that I was married from scratch. Now, I have a boy named N.
N: No!
Six: Well, I'm glad it's not a two-digit number. And so on - (still recognizes it)
A: Really? Again! ? (Try to save six, but it will not work)
Eighth: So, there is only one person, me and an X. How many people should die in this episode?
Five: more than five ... FINGAAAAAAAAAAHHHHHHHHH! (Shoot ten)
X: (dead)
Seventh place: AAAAAAAAAAAAHHHHHHHHHHH!
A: Wait ... the first two, then four, then six, then ten! What is in the middle?
Three eight.
Eight: Wait! No! (Mold)
Odin: Better.
Four souls: Is it really finished? Are all the figures of death dead?
A: Yes, I think it's ... Wait ... Four, what about you?
Four ghosts: Yes No
A: Oh, uh ... (they nailed her to death)
Three: (take the screw and do the same thing)
Nine: it's a beautiful life. (jump off the cliff)
V: Yes (shots)
Me: I think we should also experience death! (I and X jumped from the same rock and jumped 9 times)
Seven: ... (knows other people, except N, is dead) Question seven!
N: (takes seven pictures) No!
Community content is available under
CC-BY-SA
unless otherwise noted.