I'm here to make this place better!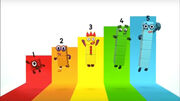 The super special secret Step Rule Squad is here!
Rule one: No vandalism! That'll get you started.
Rule two: No spam! And now we're on our way.
Rule Three: Don't Type Like This! Don't Be Downhearted.
Rule four: No reincarnations! We're gonna save the day!
Rule five: We go into overdrive as we
, and vanish away.
}}
I will be a hero!
Template:HeroesAndVillains
This user is a fan of Raufa3

Template:This User is a fan of Raufa3